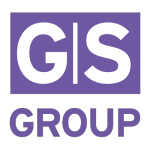 +++ Press release +++
German Startups Group publishes its annual report 2019
Berlin, 18 June 2020 – Berlin, 18 June 2020 – German Startups Group has published its annual report for 2019 with a consolidated profit after taxes of 3,425k euros, respectively, 0.26 euros per share (IFRS). The equity amounts to 30,076k euros or 2.77 euros per share.
The annual report can be downloaded on the company's website via 'For Shareholders'.
German Startups Group
Florian Dammann
ir@sgt-germanpe.com
www.sgt-germanpe.com
German Startups Group
The German Startups Group, a Berlin-based publicly traded company comprises one of the leading VC providers in Germany. With a focus on Germany's young, fast growing companies – so called startups – the company acquires majority and minority shareholdings by providing venture capital. The core investment focus is on those tech companies whose products or business models include disruptive innovation, allow for a high degree of scalability and are run by strong entrepreneurial management teams. Since it commenced operations in 2012, German Startups Group has built a diversified portfolio of stakes in such companies and has become the most active private venture capital investor in Germany (CB Insights 2015, Pitchbook 2016).
More information at https://sgt-germanpe.com/.