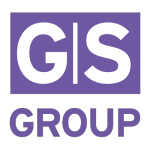 +++ Press release +++
German Startups Group completes buyback of 200,000 own shares
Berlin, 18 July 2018 – German Startups Group, a leading venture capital provider in Germany and Berlin-based digital agency with 140 employees, closes its share buyback. As part of the public share buyback offer published on 15 June 2018 on the Company's website and in the German Federal Gazette, a total of 1,956 thousand shares have been tendered to German Startups Group GmbH & Co. KGaA until the end of the acceptance period on 15 July 2018 (12:00 pm CET).
The repurchase offer of German Startups Group GmbH & Co. KGaA related to the acquisition of up to 200,000 registered no-par-value shares of German Startups Group GmbH & Co. KGaA in exchange for a cash payment of EUR 1.85 per share. As the total number of shares tendered in the offer exceeds 200,000, all acceptance declarations will be considered pro rata in accordance with section 3.5 of the offer document of the share buyback, for every 100 tendered shares 10.22 shares at a price of 1.85 Euro are acquired.
The tendered shares, for which the received acceptance declarations could be taken into account are expected to be transferred on 23 July 2018 from the customers' depository accounts against payment of the offered price. Shares for which the declaration of acceptance could not be taken into account due to the pro rata consideration, remain in the customer depository accounts and are reversed to the original security identification number (WKN) A1MMEV4 or ISIN DE000A1MMEV4 which is listed in the scale segment of the open market at Frankfurt Stock Exchange.
After completion of the share buyback, German Startups Group owns 230,285 own shares (almost 2% of the companies' registered share capital).
The management of the German Startups Group evaluates the success of its public share buyback offer to strengthen its intention to pursue further divestments, to realize capital gains if possible and to compensate the shareholders in the form of further share buybacks.
Investor Relations Kontakt
German Startups Group
Marcel Doeppes
ir@sgt-germanpe.com
www.sgt-germanpe.com
German Startups Group – We Love Startups!
The German Startups Group, a publicly traded company comprises one of the leading VC providers in Germany with a digital agency employing 150 staff in Berlin. With a focus on Germany's young, fast growing companies – so called startups – the company acquires majority and minority shareholdings by providing venture capital. The core investment focus is on those tech companies whose products or business models include disruptive innovation, allow for a high degree of scalability and are run by strong entrepreneurial management teams. Since it commenced operations in 2012, German Startups Group has built a diversified portfolio of stakes in such companies and has become the most active private venture capital investor in Germany (CB Insights 2015, Pitchbook 2016). With the launch of G|S Market™ via a wholly owned subsidiary German Startups Market GmbH, the company operates a secondary market platform for tech assets since June 2018. Its majority holding, German Startups Asset Management GmbH, will launch its own novel type VC funds in the future and provide SPVs for G|S Market™ on the acquirer side in order to enable several investors to acquire larger investment opportunities through pooled investments.
More information at https://sgt-germanpe.com/.