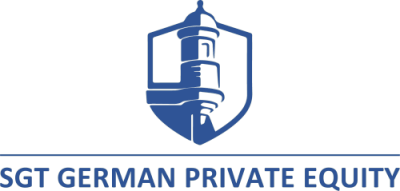 +++ Press release +++
SGT German Private Equity and Tyrus Capital announce a Strategic Partnership on Private Equity and Capital Markets transactions in the US and Europe
Frankfurt/Main, 29 September 2021 – SGT German Private Equity in Frankfurt/Main (SGF), a listed private equity asset manager, is entering into a strategic partnership with Tyrus Capital, an alternative investment manager, to collaborate on Private Equity transactions with a Capital Markets angle in the US and Europe.
In addition to their respective successful investment track records, the two organizations bring complementary skillsets to the partnership: the extensive capital markets expertise of Tyrus Capital and its access to institutional investors combined with the capability of SGT German Private Equity to source, select and execute large M&A transactions.
Tony Chedraoui, Founder, CEO and CIO of Tyrus Capital: "By partnering with SGT, we will identify unique businesses that will benefit from our combined expertise to catapult them into further growth, expansion and value creation. This new initiative will further strengthen the Tyrus platform, complementing our array of investment verticals spanning across structured trades/event arbitrage, secondary private equity, real estate credit and listed convertible debt. In recent months, Tyrus has played an instrumental role in multiple highly successful transactions that demonstrate our extensive capital markets expertise, notably the spectacular turnaround of Ferroglobe and Grupo Villar Mir as well as the ownership restructuring of OHL."
Carsten Geyer, Managing Director of SGF and Co-Managing Partner of SGT Capital: "Capital Markets are becoming more relevant to create shareholder value in Private Equity transactions." Christoph Gerlinger, Managing Director of SGF and Partner of SGT Capital adds: "By teaming up with Tyrus Capital, we are expanding our toolbox to create sustainable profits for our shareholders in Private Equity."
SGT Capital LLC has recently announced its purchase of Utimaco, a global leader in cybersecurity solutions, headquartered in Aachen, Germany, and Campbell, California, from EQT. Utimaco, with more than 470 employees, enjoys global outreach, product recognition and high caliber customers. Investors in this transaction will include SGT Capital Fund II, Tyrus Capital and other co-investors. Customary regulatory approvals in the US and Germany are required to close the transaction. SGT Capital filed for the required approvals in September.
The 100% subsidiary of SGF, SGT Capital Pte. Ltd., a licensed private equity asset manager headquartered in Singapore (SGTPTE), will manage this investment. The equity invested in this holding and managed by SGTPTE will be a three-digit million amount. SGTPTE will execute the so-called first close of its PE fund in course of the closing of this transaction, as some institutional investors are now interested in both subscribing to the fund and co-investing in Utimaco.
Investor Relations Contacts
SGT
Deep Value Advisors
Dirk Schmitt
ds@deepvalue.de
+49 170 302 8833
Tyrus Capital
Greenbrook
Rob White / Daniel Oliver
tyrus@greenbrookpr.com
+44 20 7952 2000
About SGT German Private Equity
SGT German Private Equity is a Germany-based listed private equity asset manager with registered office in Frankfurt/Main. Its 100% subsidiary SGT Capital Pte. Ltd. is a global alternative investment and private equity asset manager headquartered in Singapore.
For its new, sector-agnostic private equity fund SGT Capital Fund II with a geographical focus on Europe and North America and a fund lifetime of ten years, SGT is aiming for a target fundraising volume of 1 to 3 billion USD. The management team has many years of senior experience at renowned addresses – global private equity houses, management consultancies and investment banks.
From its origin as a leading German venture capital provider under the German Startups Group brand SGT German Private Equity also holds a heritage portfolio of minority stakes in some promising German Startups.
About Tyrus Capital
Tyrus Capital is an alternative investment manager founded by Tony Chedraoui in 2009. The firm manages c. $2 billion on behalf of institutional investors globally, including banks, pension funds, sovereign wealth funds, family offices foundations and endowments.
Tyrus Capital has offices in London, Monaco and Pfäffikon and offers investors access to a diversified range of alternative investment strategies including event driven, structured trades, secondary/private equity, real estate, and global convertibles.
Further information can be found on https://www.tyruscap.com
More information at https://sgt-germanpe.com/ and https://www.sgt-capital.com/