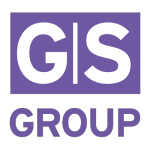 +++ Press release +++
Negotiations for the sale of majority stake halted for the summer break
Berlin, 19 June 2018 – German Startups Group GmbH & Co. KGaA, a leading venture capital provider in Germany and a Berlin-based digital agency with 140 employees, has halted the concrete negotiations about the sale of its 50,7% stake in Exozet Berlin GmbH, announced to have been started five weeks ago, for the months of July and August. In the meantime, a third party has expressed their purchase interest. Management of German Startups Group is not in a pressure of time to sell its stake in the Exozet group but is confident that it will show a very positive performance in 2018.
These matters will have no effect on Exozet's operations, its customers and its employees.
Investor Relations Kontakt
German Startups Group
Marcel Doeppes
ir@sgt-germanpe.com
www.sgt-germanpe.com
German Startups Group – We Love Startups!
German Startups Group is a listed investment company and digital agency based in Berlin that focuses on young, fast-growing companies, so-called startups. The company acquires majority and minority shareholdings mainly by providing venture capital. Its focus is on companies whose products or business models include a disruptive innovation, allow for a high degree of scalability to be expected, and in which it has a great deal of trust in the entrepreneurial abilities of the founders. The geographical focus is on the German-speaking region. Since it commenced with operations in 2012, German Startups Group has in its opinion built up a diversified portfolio of investments in young companies and become the most active private venture capital investor in Germany since 2012 (CB Insights 2015, PitchBook 2016). 20 of the 37 minority stakeholdings in operationally active companies are of particular significance to German Startups Group and together comprise roughly 90% of the total value of all 37 active minority stakeholdings (per 31 December 2017). The 10 core holdings alone make up two thirds of the value of all active minority stakeholdings. According to German Startups Group, its investment portfolio reflects a cross-section of promising German startups of various maturity stages ("Seed," "Early" and "Growth Stage," by German Startups Group's own definition) and includes some of the most successful and best known German startups.
More information at https://sgt-germanpe.com/.