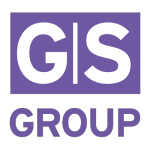 +++ Press release +++
Green light for the merger of the German Startups Group into SGT German Private Equity
Berlin, 10 September 2020 – The resolutions made with 96 to 100% approval by the shareholders meeting of the German Startups Group on 7 August 2020 were filed with the commercial register. Within the official period no action of opposition was taken.
This paves the way to the merger with SGT Capital Pte. Ltd. to SGT German Private Equity GmbH & Co KGaA. The registration of the capital increase per contribution in kind, of the renaming and of the relocation of its registered office in the commercial register, can be expected within the coming weeks. The merger results in a Germany-based, listed private equity asset manager. At the same time the market capitalisation of the company will arithmetically multiply to over 100 million euros as a result of the increase in the number of outstanding shares and the trading liquidity of GSG shares should consequently increase significantly compared to the past.
The public share purchase offer of German Startups Group to buy back at least 5% of the outstanding shares at a stock price of 2.00 euros is running until 13 October 2020. The redemption of the existing 1.130.400 GSG treasury shares has already been resolved and submitted to the commercial register.
Investor Relations Contact
German Startups Group
Florian Dammann
ir@sgt-germanpe.com
www.sgt-germanpe.com
More information at https://sgt-germanpe.com/ and http://www.sgt-capital.com/